LAKE CHARLES -- The Ruth Institute will host its inaugural awards dinner – Defend the Family, Life Depends on it! – featuring keynote speaker Daniel C. Mattson on June 15, at 6 p.m. at the Brick House, 110 West Pine Street.
Mattson is the author of "Why I Don't Call Myself Gay," published by Ignatius Press, and with a Forward by Robert Cardinal Sarah. Tickets, $55 per person, and tables, $400 for eight tickets, can be purchased at www.ruthinstitute.org/events/awards-dinner. Tickets at the door will be $60 each.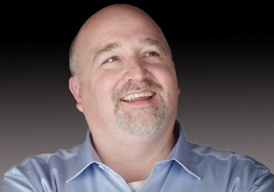 Daniel Mattson lives in the Midwest, where he has a career in the performing arts. He is a member of the Courage Apostolate and is featured in the documentary Desire of the Everlasting Hills. He has written about the Church's good news concerning homosexuality in First Things, Crisis Magazine, Catholic Answers Magazine as well as other publications. He is also a regular contributor to Chastity.com.

He is a frequent guest on Catholic radio, appearing often on Catholic Answers Live, the Al Kresta Show and Catholic Connection with Teresa Tomeo. He has been a featured speaker at the National Catholic Singles Conference, and recently debated the Church's teaching on homosexuality at Bowling Green State University. He is often invited to share his testimony with clergy, schools and parishes, where one of his primary focuses is to promote the freedom the Church brings to the world from our cultural confusion concerning sexual identity.