NEW ORLEANS — The Institute for Black Catholic Studies (IBCS) is a graduate theology program and school of pastoral ministry that meets each summer in conjunction with Xavier University of Louisiana. The 2020 dates are Sunday, June 28 - Friday, July 17.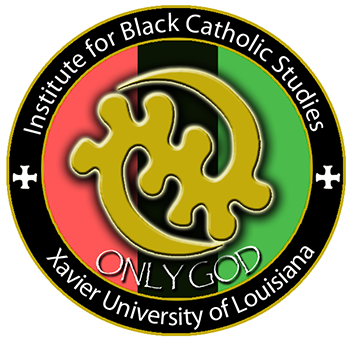 From its inception in 1980, the IBCS is the first and primary national center for the study of the Black Catholic experience. Its mission is to form culturally competent Christian disciples - scholars, administrators, clergy and religious, seminarians, parish and diocesan ministers, church volunteers, and the faithful - to effectively evangelize in the 21st century.  The constituent programs of the Institute bring together theory and practice, systematic and pastoral theology, rigorous academic study and committed ministry, classroom learning and practical application, rural and urban ministerial concerns, the marketplace and the church.
The Masters of Theology Program features interdisciplinary courses that apply Black approaches, critiques and contributions to systematic and pastoral theologies, ministry, aesthetics and education. It equips students with methodological tools for critical understanding, analysis and evaluation. The Continuing Education and Enrichment (C&E) programs, offered in three 1-week sessions, provide ongoing education and formation for laypersons and pastoral ministers in Black Catholic communities and the Church at-large. The course of study emphasizes faith development that is lifelong and attends to the whole person - spiritual, psychological and emotional.
The Institute's faculty is an outstanding group of nationally and internationally respected African American and African priests, vowed religious and laity who are pastoral leaders and educators, scholars and researchers. The IBCS strives in every way to meet the charge Pope Paul VI issued to Catholics of African descent - to enrich our Roman Catholic Church with our "precious and original contribution" of Blackness.
Find out more at www.xula.edu/ibcs, This email address is being protected from spambots. You need JavaScript enabled to view it., or 504/520-7691.