MOSS BLUFF --  A Silent Preached Retreat on the Most Holy Eucharist will be presented by Deacon Brian Soileau at Tabor Retreat House of Saint Charles Center from Friday to Sunday, September 4 – 6.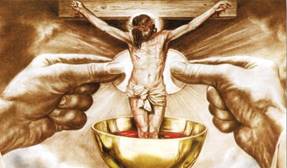 Accommodations are available for 18 men and 18 women while all precautions to minimize COVID-19 will be taken.
The retreat is being offered at a special rate of $150 per person and more information is available by calling the Center at 337-855-1232 during office hours of 8:30 a.m. to 4:30 p.m., Monday through Friday.