LAKE CHARLES — Historic City Hall Arts and Cultural Center, 1001 Ryan Street, will host the inaugural Hispanic Art Exhibition 6:00 p.m. to 8:00 p.m. Friday, December 9.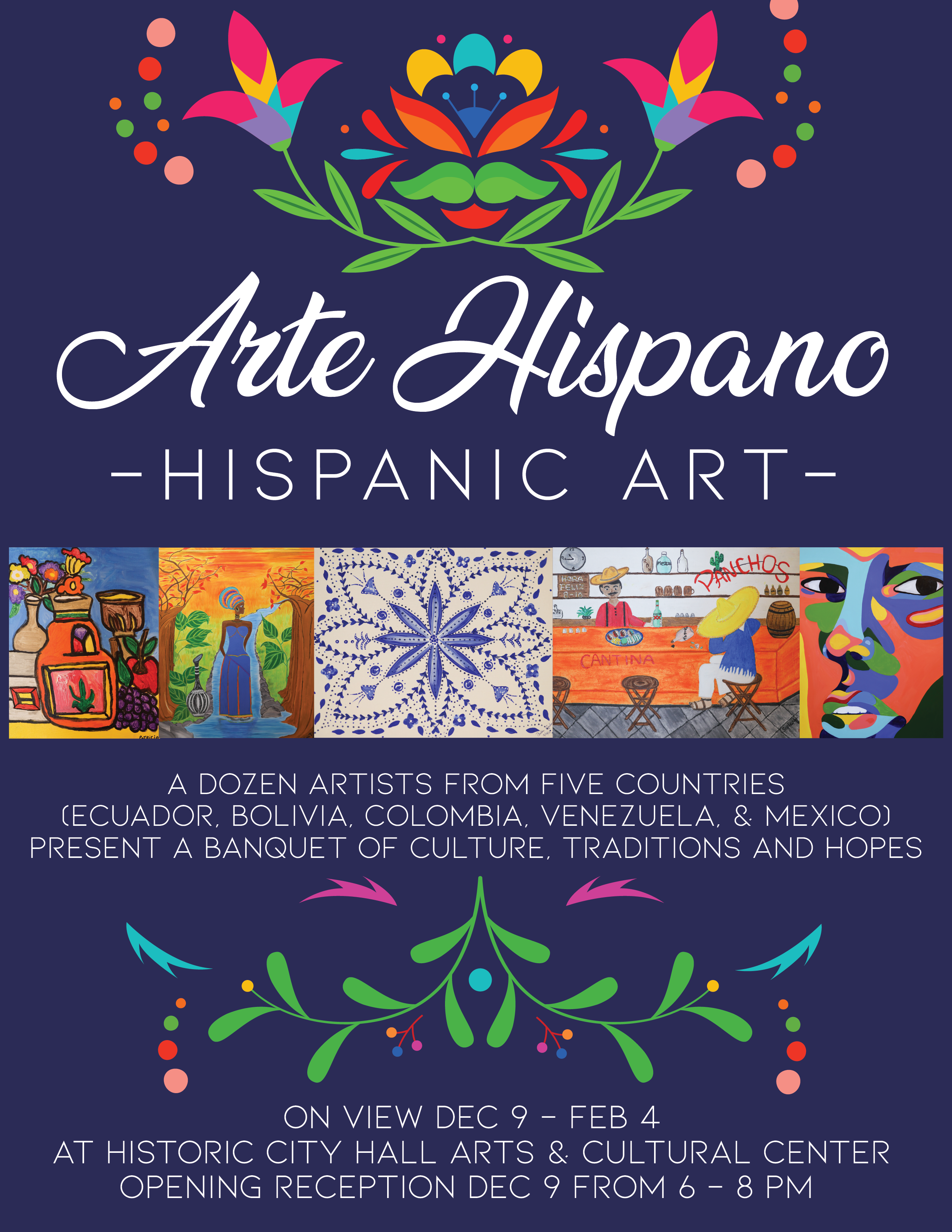 A dozen artists representing five countries — Ecuador, Bolivia, Colombia, Venezuela, and Mexico — will present a banquet of culture, traditions and hopes. All the artists are members of the Hispanic community at St. Henry Catholic Church in Lake Charles.
Featured artists include Patricia Suárez, Luciano Neira, Jesús Neira, Elí Vargas, Sofía Legros, Erik Guerrero, Gisselle González, Samantha Espinosa, Martín Garzón, Badiha Galeazzi, Ricardo Ruvalcaba, and Melisa Jiménez.
Opening night will feature food from different countries, two singers and a professional disc jockey. The exhibit will be available for viewing at the Historic City Hall Arts and Cultural Center December 9 through February 4.