By Pamela Seal 
Diocese of Lake Charles 
JENNINGS — Nearly 150 people gathered at Our Lady Help of Christians Catholic Church to hear "A Panel of Pro-Life Advocates" on January 11. The event was sponsored by the Office of Pro-Life Ministries in the Diocese of Lake Charles.
The 90-minute discussion focused on the next steps of being pro-life since the Supreme Court decision that legalized abortion in the United States was overturned on June 24, 2022, just short of its 50th anniversary on January 22, 2023.
While the victory is significant for the pro-life movement, there remains a great need to keep up the fight to save innocent lives who don't have a voice. 
Panel participants were Tabitha Dugas, RN, Executive Director, New Life Counseling; Sean Corcoran, Esq., board member, New Life Counseling; Felicia Borel, Director of Evangelization, Our Lady Queen of Heaven Catholic Church; Whitney Chaumont, President, Students for Life, McNeese State University; and Rev. Nathan Long, Spiritual Director, Rachel's Vineyard. Sister Mary Benedicta Maier, RSM, Office of Pro-Life Ministries, served as facilitator. 
Father Long said that he knew the decision to overturn Roe v. Wade was going to happen when it did because there are no coincidences in the plan of God. 
"The Feast of the Sacred Heart of Jesus fell on the last Friday in June, which is normally a day when the biggest Supreme Court cases are announced," Father Long noted. "Not only was it the Feast of the Sacred Heart, but June 24 is normally the Feast of John the Baptist but was supplanted because of the Feast of the Sacred Heart. Each anniversary of this decision will fall on June 24, St. John the Baptist's Feast Day, which is an unborn saint acknowledging the unborn Christ." 
Dugas said she was elated and excited about the Supreme Court's decision but is also aware of the responsibility that the decision holds. 
"In order for us to go forward in a Post-Roe America, how will we do so with the new landscape of abortion?" Dugas asked. "Abortion is still happening. In the state of Louisiana, we have had a 170 percent increase in online abortion pill sales. We have a lot of work to do, a lot of educating to do." 
Borel recalls praying in the Adoration Chapel at Our Lady Queen of Heaven when she received a text about the decision. 
"I was able to get on my knees before the Blessed Sacrament thanking the Lord for this joyous news, but knowing the real work that was to come," said Borel. "Healing needs to continue as well as changing the hearts and minds of people so that abortion remains illegal." 
Father Long reminded people that Roe v. Wade didn't just happen in 1973 because of a decision by Supreme Court justices. 
"Many factors contributed to the decision including widespread fornication, widespread contraception, and widespread sexual revolution. Those realities are still very much with us," Long said. "This is our Divine second chance to fix the culture. You are going to find yourself face to face with the same reality, just another generation from now, if you don't fix the cultural elements that led to the decision of legalized abortion in the first place." 
In speaking to students on campus at McNeese, Chaumont said she has discovered a lot of them floating or not having a conversation about abortion.  
"While there are students who are educating themselves, there is a lot of indifference," she said. "Men, especially, think it is not their place to speak about what they believe, echoing the vocabulary by Planned Parenthood, 'It's her body, it's her choice.'" 
The panel agreed that electing people into office who will vote pro-life is key to keeping abortion bans in place.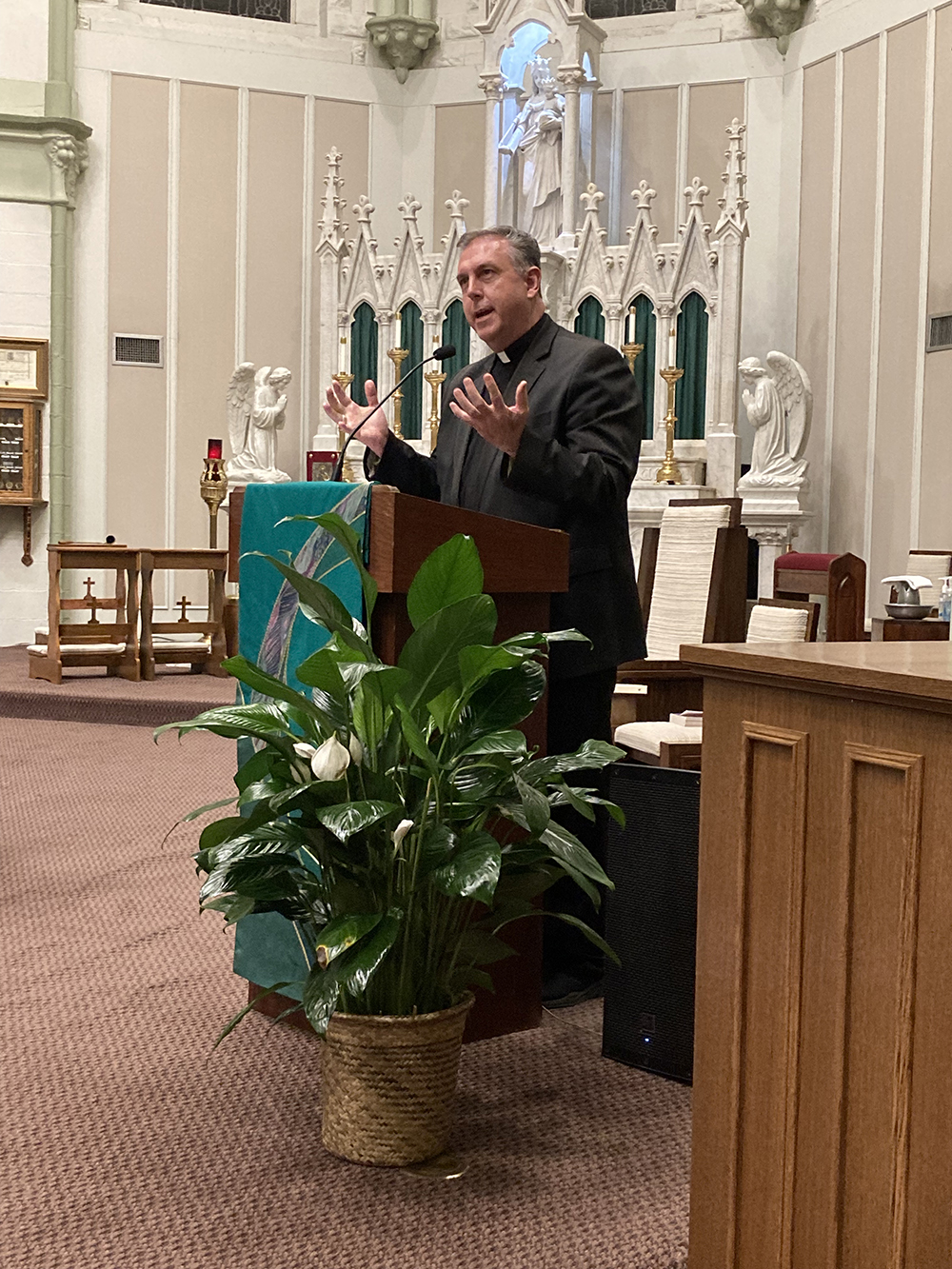 "Getting the Love Life Amendment passed in 2020 so that there is no legal right to abortion in our Constitution required getting the message out and getting people to vote," Dugas said.  
Corcoran agreed that Louisiana is voting in the right direction. 
"If we have the right people in office in our state, I think that it is more important now to be outspoken about the reasons to be pro-life," Corcoran said. "We must be honest about what happens during an abortion, what is actually taking place, and be honest about what happens after an abortion." 
Borel credited the organization Louisiana Right to Life in leading the fight to get the state where it is today. 
"If you want to know where we stand in the state on abortion issues and resources, visit prolifelouisiana.org to find a wealth of information," said Borel. "They also do an amazing job of educating high school students with pro-life camps all over the state." 
To help in the fight to save innocent lives, Dugas told the audience that New Life Counseling will be going mobile with a medical unit in May of 2023. 
"Our mobile medical unit will allow us to offer all the services we currently provide at our clinic in areas that that do not have similar services — in Jennings, Kinder, and hopefully the DeQuincy area." 
The same free and confidential services offered include pregnancy testing, STI/STD testing and treatment, OB ultrasounds, options counseling, and parenting/pregnancy classes. Abortion Pill Reversal is also offered free of charge to clients. 
"Going mobile will allow us to extend our mission of the center into communities to meet women and men where they are," said Dugas. 
The panel also answered a few questions from guests in the audience before the evening concluded with a blessing and dismissal by Father Keith Pellerin, Pastor of Our Lady Help of Christians Catholic Church. 
Resources: