EDITOR'S NOTE: The following story is the first in a series of features focusing on the "True Presence" of the Blessed Sacrament during the National Eucharistic Revival through 2025.
By Pamela Seal
Diocese of Lake Charles 
A country boy from Oakdale went from chasing his longtime dream of being worshipped in the music industry to worshipping God instead. What would take at least 15 years to bring him 'home' can be summed up in two words: Eucharistic Adoration.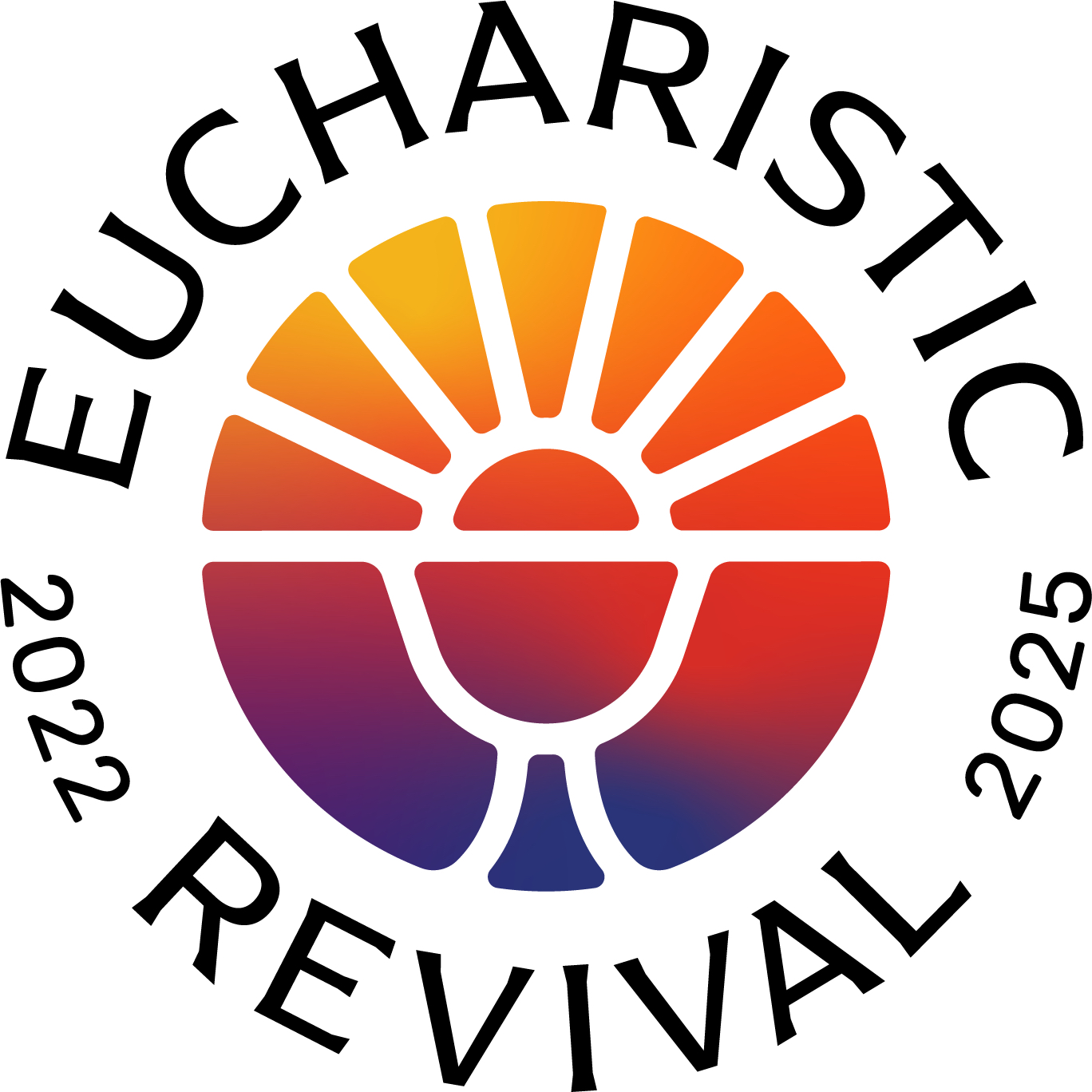 "I was attracted to Elvis Presley's fame. I hate to say it, but people worshipped him, and I was attracted to that," recalled Deacon Brian Soileau, now serving as Director of both Saint Charles Center and Camp Karol in Moss Bluff.
"I wanted to have a big mansion like his with the gate. I didn't necessarily want to be playing the same kind of music, but I wanted to be that big," Soileau admitted. "I went through high school, college and beyond with that ambition." 
Looking back to his childhood, Soileau, now 53, said he grew up "very Catholic." He remembers "making visits" with his parents, Robert and Jean Soileau, at Sacred Heart of Jesus Catholic Church in Oakdale as early as 6 years old. This would later be essential in unlocking the key to his heart to let God in all the way. 
Even though he was an altar server, attended CCD (Catechism) classes, and was involved with a youth group, he still managed to stray from church. His journey would take many twists and turns before leading him back to where it all began. 
"My dad and mom used to bring us to Eucharistic Adoration when my younger brother and I were kids," Soileau said. "We didn't know that's what we were doing. I don't know that my dad knew that is what it was called. He would just tell us we were going to 'make a visit,' so we all got in the car and headed to the church." Another brother and sister would be born a few years later. 
This daily family ritual — after Soileau's father returned home from work every day — continued for several years.  
Deacon Soileau said after his father made a Cursillo Retreat, he was more passionate about the faith, even bringing about the conversion of Soileau's Baptist mother to Catholicism.  
"We would kneel as a family in front of the tabernacle. I don't remember us praying out loud, but Daddy would just say, 'We are going to pray,' and we would all pray silently," recalled Soileau. "We didn't stay long, but our visits were consistent." 
Music Takes Center Stage
He said his parents just knew he was going to be a priest. At one point, Soileau said that he did feel the call, but no one ever really stoked that flame. Instead, he became interested in music, but it wasn't the spiritual kind. 
"The fact was that I could sing, and people responded to that. No one ever encouraged me to be a priest like they did when they heard me sing. They would say, 'Oh, you have to go to Nashville.' That pumped me up," said Soileau. That was all the motivation he needed. 
"Everything I do, I do it all the way. Once I turned to music, I was all in," he remarked. "I was highly attracted to Hank Williams Jr., Waylon Jennings, later George Strait, and Elvis." 
After he married his wife Cathy in 1992, she was always supportive of his dream, but Soileau said she put up with a lot of things she should not have had to deal with. 
"To make a living for our family once we started having children, I went to work in the prison system but continued to play music on the weekends," Soileau explained, all the while estranged from a regular church routine. 
"For half my life, until I was in my early 30s, I was trying to be an entertainer. I was living 'that life' and Church got in the way," he said. "I never did drugs but let me just say I was not living a good lifestyle. I stepped away from the Church for a period of time." 
Soileau realized that his three children were growing up seeing the way he filled his time. It was not a picture of which he was proud. 
"We had our children baptized Catholic, but I was not producing the image for them that my father had given to me," he said with remorsefulness. "I wasn't going to church, and I wasn't bringing them." 
Soileau said that he had gotten to the point where his life was so screwed up, that he would go 'make a visit' in the middle of all this chaos. 
"Picture Waylon Jennings or Hank Williams Jr. walking into a Catholic church and kneeling in front of the altar. That was me," he said. "I would do a gig, and at 3 o'clock in the morning, I was kneeling in front of the Blessed Sacrament." He admits that he was not worshipping as much as he was complaining, at times shouting, to God about not making it big in the music business. 
Even when he wasn't being a good Catholic, he always found himself in front of the tabernacle when he didn't know where else to turn. 
"I always felt Christ. I don't know that I knew that it was Him, but something was happening to me there," Soileau remembered. "I knew I could be honest there. I knew I could say what I needed to say. I knew I could just be there and not say anything." 
Road Winds Back to Church
After owning up that his life needed a major overhaul, not only for himself but for his family, Soileau returned to Church. While he didn't walk away from performing with his band altogether, he did start going back to Mass. This led to Soileau teaching high school CCD students, and eventually being named youth director and forming the Teen Disciples of Sacred Heart. 
On a trip to Steubenville South Youth Conference in Alexandria — an outreach of Franciscan University of Steubenville — a group of Teen Disciples were among 6,000 youth attending. All Soileau kept hearing about was Eucharistic Adoration but had no idea that what happened next would "seal the deal" for him where Christ was concerned. 
"As soon as the priests walked through the coliseum doors, a spotlight hit the monstrance, and they walked throughout the coliseum with the Blessed Sacrament in front of every single student," Soileau said. "It took hours." 
It was then that Soileau realized what he had been doing since he was a child with his father. 
Tearfully he said, "That's when it hit me. In that moment, I saw Jesus Christ not here (as he pointed to his eyes), but here (as he pointed to his heart). I fully accepted that it was Him and that was why I had been drawn to the tabernacle all this time." 
Soileau told his team of youth ministers at the conference, "I'm never going to be the same. There is no way that I can know that is Jesus and not be changed. I can't keep living like I don't know that. How can I not serve God with everything now?" 
Eventually he would answer a call to serve in the diaconate for the Diocese of Lake Charles. He was ordained in 2014 with one of the largest classes of deacons in the diocese's recent history as he bid farewell to the stage life. At the same time, he accepted a promotion as Chief of Security, with the rank of Major, at a prison. 
"During the stint of my being a Major and a Deacon, the struggle was unreal. I felt like I was in heaven and in hell," Soileau recalled. "Every day after work, I would go to Sacred Heart and kneel in front of the tabernacle and say, 'Lord, I can't do this. If you want me to stay in the prison system, give me the strength to do it. If you don't, get me out of there.' That was a very difficult job, so much violence." 
Perseverance in Prayer
It would be nearly three years before Deacon Soileau's prayers were answered in 2019 through an invitation from Bishop Glen John Provost to be Associate Director of Saint Charles Center and Camp Karol, then ultimately named Director in 2020. 
"God answered my prayers even better than I could have imagined," said Soileau as he reflected on his conversion. "He had always been calling me to the Eucharist my whole life. When I think of that 6-year-old boy walking into that church, and then God revealing himself to me as a 30-year-old man, I know God never took his hand off me." 
Deacon Soileau now offers the opportunity for others to "make visits" to the Blessed Sacrament during a weekly Adoration Hour at 7:00 p.m. in the Chapel of the Assumption at Saint Charles Center on Tuesday evenings.  
To this day, Soileau said that he still goes to Sacred Heart of Jesus Catholic Church in Oakdale when he is seeking God. 
"It's not that I can't find him at Saint Charles Center, but when I am really struggling, when I need to talk to God, I drive to Oakdale. That's where God is for me," he said. 
"Everything with the Eucharist started with our family making a visit to Jesus in the tabernacle. To see my parents doing what they did for our family. You just know there is something bigger than you are there," said Soileau as he fought back the tears. "I always knew there was something special there. I just knew."